Alain Laverdière

Residential and Commercial Real Estate Broker

Real estate broker since 1991, and still passionate about the profession, I focus my activities on the South Shore of Montreal where I have a wide network of contacts. I keep up to date in real estate by doing regular training and attending conferences. I am also present on social networks. My skills, my knowledge of the market and the sector, combined with my dynamism and my expertise will be certain advantages for the sale or the purchase of your property, according to your objectives and with the best possible conditions. The reason for my success? Respect people, listen to them, be certain to offer the best service, even after the sale. Looking forward in teaming with you!

Étienne Lalonde

Residential and Commercial Real Estate Broker

Étienne Lalonde Courtier Immobilier inc.

Working in the field of sales since 2012, I developed a passion that has grown over the years. This desire for customer satisfaction and confidence led me to the world of real estate. By becoming a real estate broker at the age of 21, I quickly understood that it was the Big world. The daily challenge of the profession, allows me to progress quickly in the right direction by being associated with Alain Laverdière since October 2016, more or less 6 months after obtaining my broker's license. I can't wait to team up with you for all your real estate projects!

Vincent Gévry

Residential Real Estate Broker

Working in the construction industry since the age of 18, I began to acquire building construction knowledge which has been very useful to me to this day.I can easily look at a property with an external eye, give advice and guide you in order to clarify several questions. I had the chance through this work experience to refine my autonomy, my professionalism, my attention to detail and my listening to the customer.

In 2016, I learned what it was like to own a rental property. I acquired a maturity where I started my personal and professional development.One thing led to another, I walked through these life experiences until obtaining my real estate broker's license in 2019.

Now in the big leagues and associated with a team with more than 50 years of experience combined behind the tie, I can assure you that I am more than ready to support and mentor you in all your real estate projects.Pleasure to have business with you!

Alexandre Lefrançois Fafard

Residential Real Estate Broker
Alain Laverdière

Étienne Lalonde

Vincent Gévry

Alexandre Lefrançois Fafard

Patrick Rivest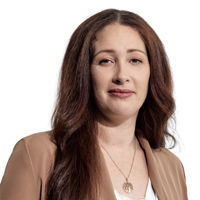 Anne Gaboriault
PERFECTIONIST AND DEDICATED! In order to take on more challenges, I joined the team in February 2018. Being in the real estate business since 1998, I love everything about this profession. I am in charge of marketing properties, posting on social media as well as setting appointments with sellers and brokers. I am also in charge of reporting to clients until the electronic signatures. I have to keep up with the latest technology to ensure better service and communication with the public.
Latest Properties
---

Loading
Testimonials
---
Very friendly and professional service! The mortgage specialist working with them is super fast!
I have done business with the Laverdière Lalonde team twice. The first time in 2021, to sell my father's property and the following year in 2022 to sell one of my rental houses. I am very satisfied with the whole team, especially Anne who is the contact person for visit requests and customer relations. I recommend the team to anyone who wants to transact in peace.
Discover the RE/MAX programs
Contact us